Crosstrainers
Used professional crosstrainers
Crosstrainers are devices in the category of cardio equipment and therefore are very good at working the breathing capacity and for a very complete training. They solicit a very large number of muscles of our body and also make it possible to burn very easily the subcutaneous fats. The reasons for the effectiveness of the ellipticals simply lie in their very ingenious mode of operation. Indeed, the elliptical bikes were designed so that they can make the connection between the rower and the exercise bike. As a result, their mode of operation is based on a very particular ellipse-shaped movement that imitates the natural movement of a race, but not just any one, because this amplitude without impact of the crosstrainers makes it possible to workout the whole body without damaging the joints. Not surprisingly, body trainers are widely used in all well-equipped gyms.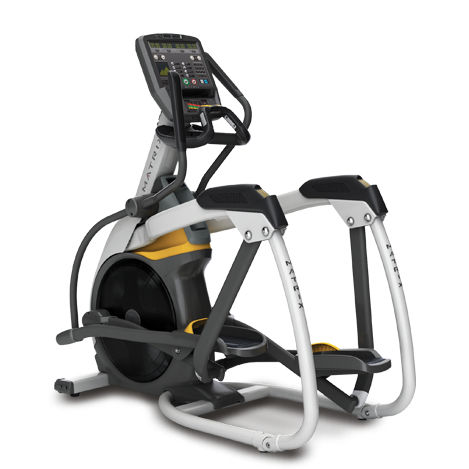 Professional crosstrainers : the bigggest brands
Occasion-Fitness only supplies the brands that make reference in terms of quality, reliability and performance such as Life Fitness, Precor or Technogym. If you wish to consult the detailed product sheets of all professional crosstrainers, visit the Occasion-Fitness website.
The offer of Occasion-Fitness
Refurbished professional crosstrainers.

Guaranteed professional crosstrainers.

Visible professional crosstrainers, on appointment, in our warehouse in the Paris region.
Occasion-Fitness offers a wide range of professional crosstrainers at half the price.